Our newsletter is written by members of the community and shares how we are seeing God at work among us and around us. We publish the newsletter about three times a year. You can join our mailing list by filling out the form on the subscribe page. You may also browse some of our recent newsletters in the archive below. 
If you join our mailing list, we will send you a printed copy of the newsletter by mail or, if you prefer, we will email you a link to view the newsletter online. We will only use your information to send you these mailings, or to send you a thank you letter and tax receipt if you make a donation. We won't share your information with anyone else. If you have any questions related to our newsletter or mailing list or if you would like to unsubscribe, please email us at contact@jubileepartners.org. 

2022 Fall Newsletter.pdf
Venezuelan asylum seekers share their stories of suffering, discrimination, and, ultimately, strong faith in God's leading, which challenges and encourages us.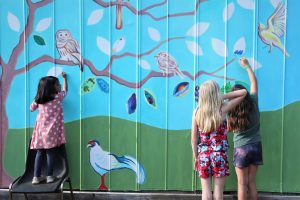 2022 Spring Newsletter.pdf
Read the story of two Afghan families' flight from war, and a tribute to Ryan Karis, one of Jubilee's founders.

Fall 2021 Newsletter.pdf 
One of the blessings that we have experienced these last ten years has been to see how Karen families who came to the U.S. as refugees are welcoming others coming after them..